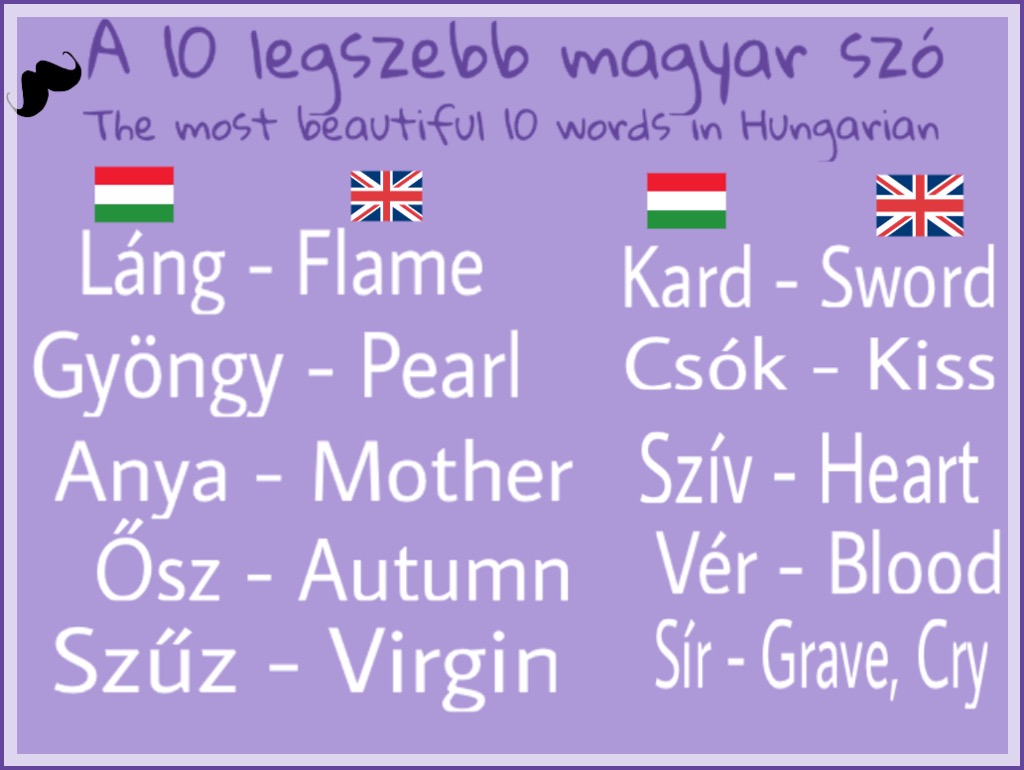 What are the most beautiful ten words in Hungarian? Can we really make a list? According to Dezső Kosztolányi, who was a Hungarian writer, he had his own list:
Láng [flame], gyöngy [pearl], anya [mother], ősz [Autumn], szűz [virgin], kard [sword], csók [kiss], vér [blood], szív [heart], sír [grave, cry].

In fact, he even demonstrates that the translation of Paul Valéry's list (pur, jour, or, lac, pic, seul, onde, feuille, mouille, flûte) sounds pretty good in Hungarian as well: Tiszta [pure, clean], nap [day, sun], arany [gold], tó [lake], hegyfok [promonitory, headland],  egyedül [alone], hullám [wave], levél [leaf, letter], csermely [rivulet], fuvola [flute].
But all the lists are very subjective. If we decide what are very beautiful words in Hungarian we can see the meaning of the word and the sound. As for me I really like pillangó -means butterfly, not only because of its sound but the meaning too.
When foreigners were asked by a survey what is their favourite word, what they like, they have said: "cipőfűző" - shoelace.
And what is yours? Do you have it?